France announces its Hydrogen Plan to invest €7.2 billion by 2030
Hydrogen, the energy of tomorrow!
Whether it is France's plan to invest €7.2 billion by 2030 or the country's clear desire to become a world leader in decarbonised hydrogen, these announcements strengthen our convictions and our commitment to development green energy strategies, in particular hydrogen.

At the DELANCHY Group, we are already there
Since 2017, we have been main partner of ENERGY OBSERVER for the development of these new environmentally friendly energies.
Since summer 2020, we have been working with CHEREAU to test the first hydrogen-powered refrigerated semi-trailer under real operating conditions.
We are also committed to working with our local regions (Manche, Morbihan, etc.) to support their hydrogen deployment projects.
With partners and manufacturers, we are reflecting on the future of road transport and on the future integration of hydrogen within our transport and logistics activities.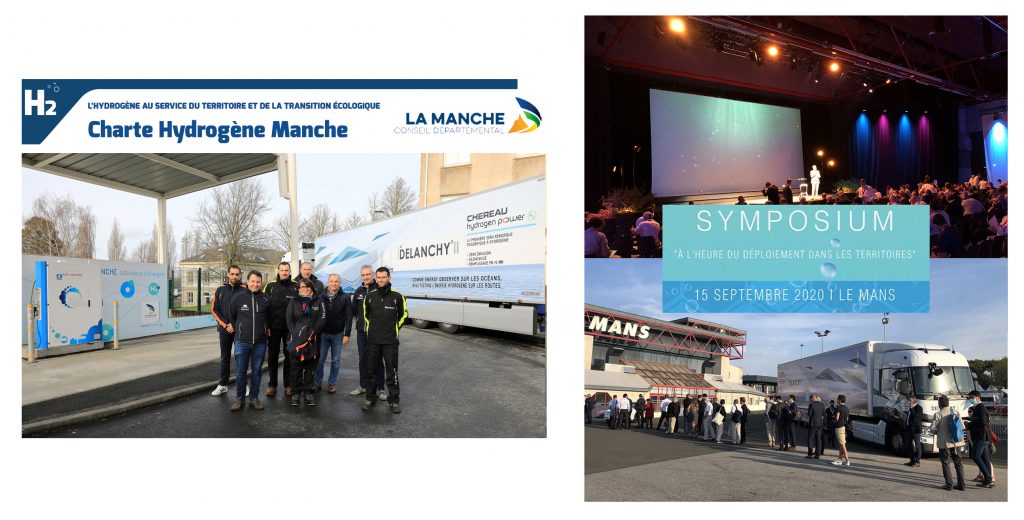 The French and European announcements on hydrogen should enable us to go further quicker.
Future is now!!