Delanchy provides the transport and also all the logistical organisation required for the transport of food produce under the best conditions and in as short a time as possible.
35% of our business is dedicated to logistics on our platforms (receipt, preparations, packing, etc.).
The expertise of our teams and presence of our logistics sites puts us are in full control of the supply chain and preparation of the fresh food produce and fruit and vegetables.
Our organisation, national coverage and high-performance logistics tools provide performance and reactivity to meet the needs of our clients, in an ever-changing and varying business sector.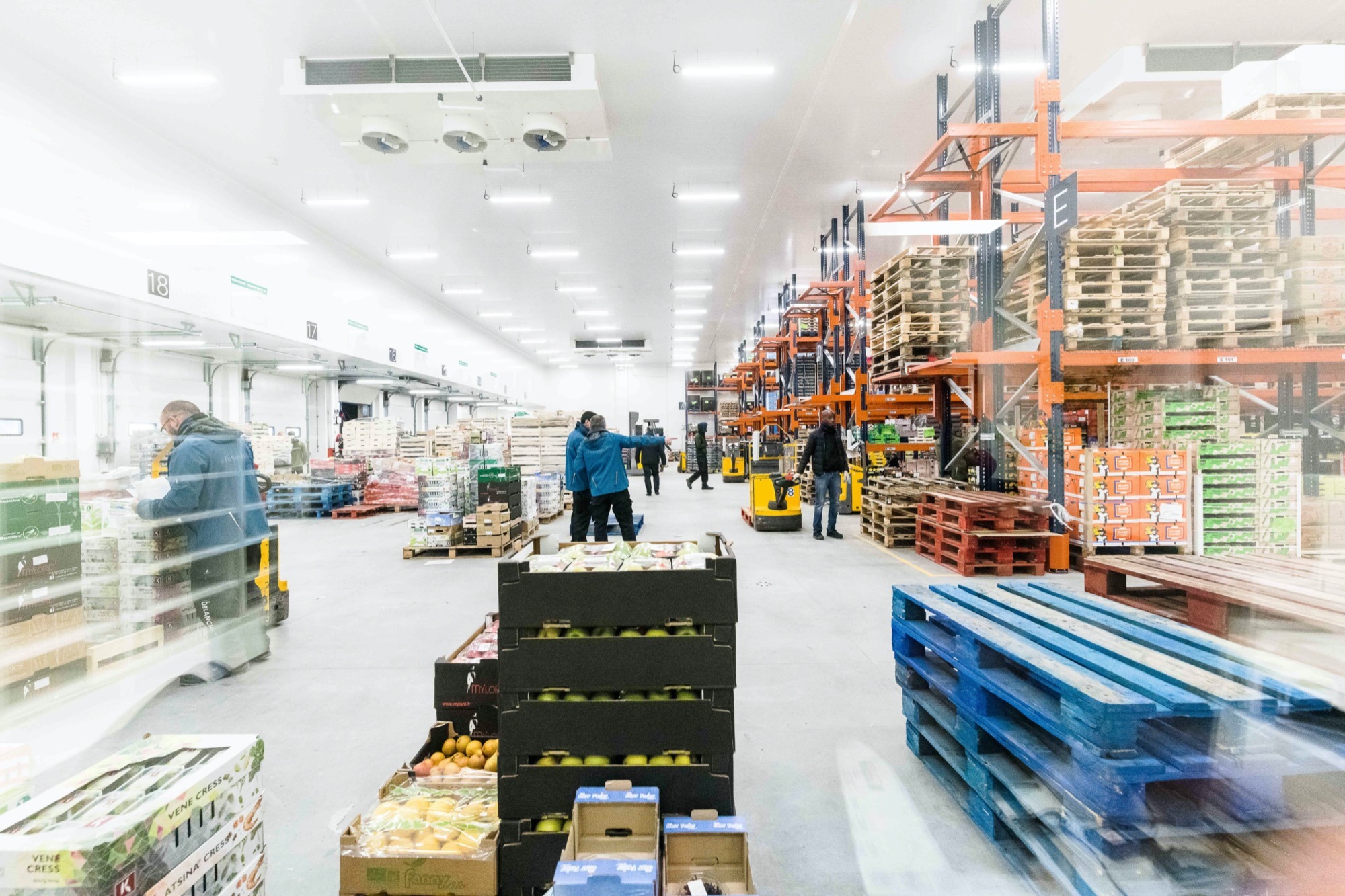 From loading to delivery, via our various platforms, the logistics of perishable foods under above-zero temperatures requires close attention at all times to comply with the standards and ensure food safety.
This quality of service is one of the Delanchy Group's commitments to its clients and consumers.
Our customised solutions allow us to digitise certain operations and to monitor the goods in real time (traceability, temperature monitoring, delivery times, etc.).
The Delanchy Group is a long-standing and committed player in the supply chain of food produce under controlled temperature conditions.