As transport and logistics provider for our clients, our daily mission is to prepare and delivery foods throughout France, within Europe and beyond. Our clients rely on us each day, and we promise to respect the agreed delivery times and deliver the goods entrusted to us, making sure to preserve their integrity and quality.
Another of Delanchy's qualities is knowing how best to meet the needs of its clients: tailored services, customer service, proximity, etc.
In addition to this service, there are also our commitments to society, consumers and road users. Compliance with road safety regulations and food safety standards are priorities for the Delanchy Group.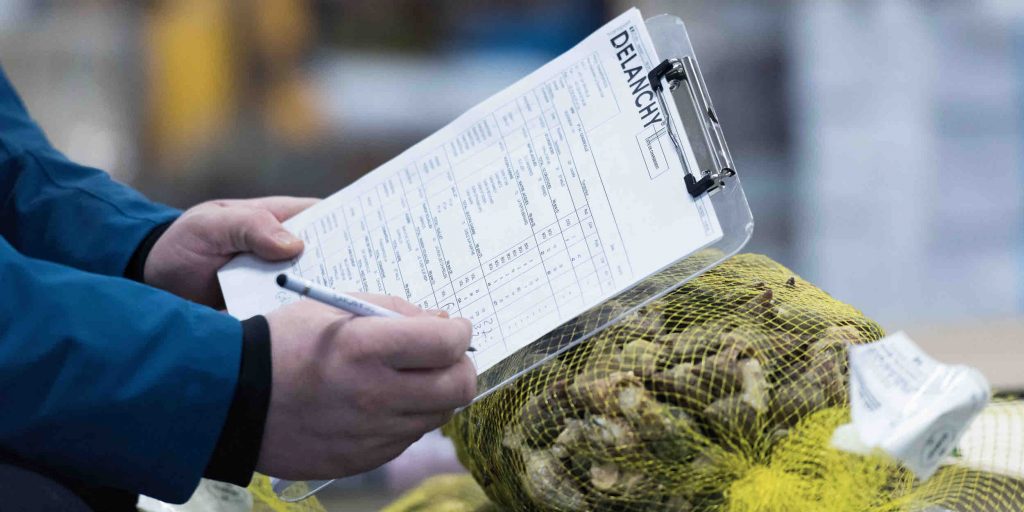 Road safety
Our fleet of vehicles includes new trucks with the latest active and passive safety improvements. Our maintenance plans and the training of our mechanics guarantee regular and detailed monitoring of our entire fleet of carriers, trucks and trailers.
In addition to our investments in technologies, our driver training, supervision and monitoring policy applies to all our employees with zero tolerance of non-compliance with road safety regulations.
The Delanchy Group have a Safety Committee and a Safety Department that constantly monitor all these problems and analyse and process any incident that may occur on the road or within our agencies.
Food safety
Specialising in the transport and logistics of fresh produce under controlled temperature conditions, the Delanchy Group has a real responsibility towards consumers.
Our priority is to ensure consumer safety, by flawlessly maintaining the cold chain, ensuring real-time traceability and eliminating all risk of contamination to foods during transport.
Hygiene and cleanliness, for example, are values that have been anchored in our DNA, since the beginnings of the Delanchy Group: our platforms and vehicles are cleaned each day.
We also work continuously on "intrusion vigilance" and "food defense", so that no unauthorised person may have access to produce within our agencies or on our trucks.