Alliance between DELANCHY and KOTRA Logistics
An important alliance take place in February 2023.

DELANCHY is acquiring shares in the KOTRA Logistics group, with KOTRA retaining a majority stake in this association between the two groups.
The two companies are joining forces to develop their European network and offer ever more efficient services.
KOTRA, a family business founded by the De Koeijer family in 1870, specialises in seafood products. It is mainly active in the Benelux, Germany, France, Denmark, Austria, Switzerland, Spain and Italy.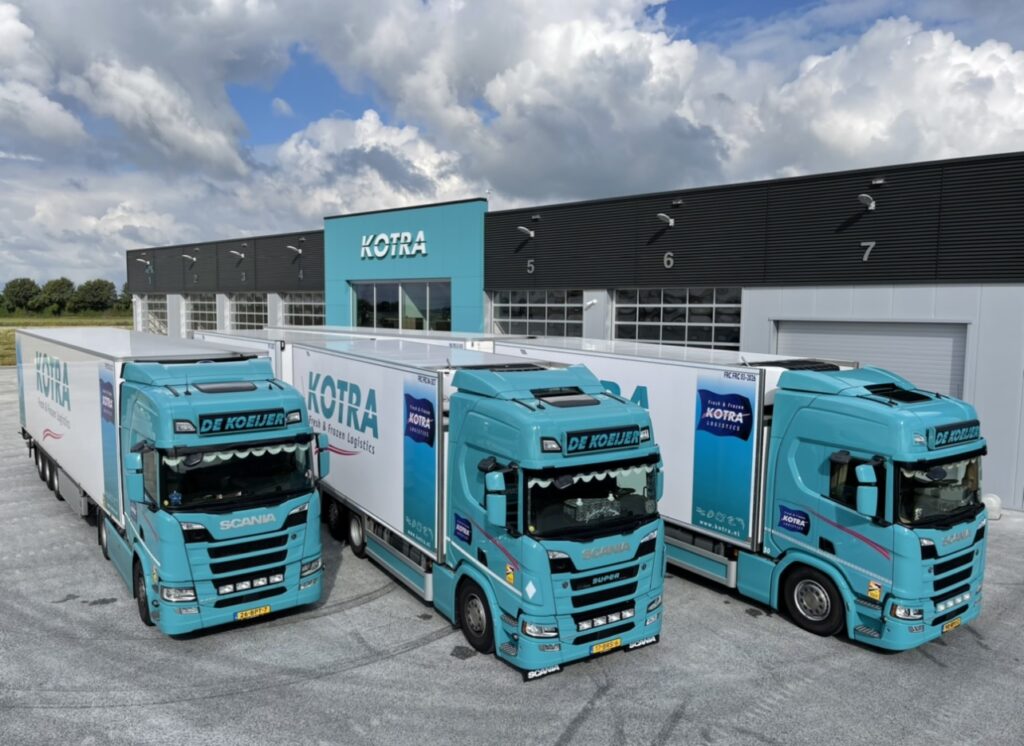 As with all of our external growths, this merger is with a company and people who share the same values as DELANCHY, notably the importance given to the quality of customer service, the desire to look to the future while maintaining a strong identity, and the commitment to sustainable transport and logistics.
Today, the two family-owned groups are pooling their know-how and strengths to consolidate and develop their networks, an opportunity for each to strengthen themselves in order to provide an ever more complete and competitive customer offer on a European scale.