Publication of the CSR Report for the year 2021

As every year, DELANCHY publishes its CSR Report.
This 2022 publication therefore presents our commitments for tomorrow and the activity over the past year 2021.
This report marks the group's ambitions in terms of the development and structuring of our transport and logistics activities under controlled temperature.
"Efforts pay off, and it is this continuity that guarantees a strong, long-term commitment. We have never slackened our efforts, particularly those related to CSR issues.
Without ignoring the impact of the current international turmoil, we are looking to the future.
Looking beyond the figures and reports, we invite you to join us in this process.
Let's exchange and build without delay.
We all have the means to do so. We need to see further ahead!
Follow us!"
Brigitte Delanchy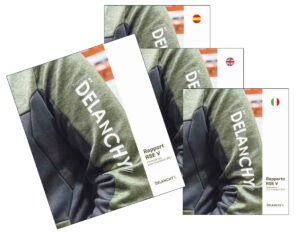 the best way to share these convictions with all our employees, clients and future partners.