A new prototype semi-trailer under test at DELANCHY Group
DELANCHY and CHEREAU, actors of innovation in zero emission refrigerated transport.
After the official presentation at the SOLUTRANS exhibition, and the announcement of the partnership for the development tests of this prototype refrigerated trailer, DELANCHY has put the "New Energies" trailer developed by CHEREAU on the road.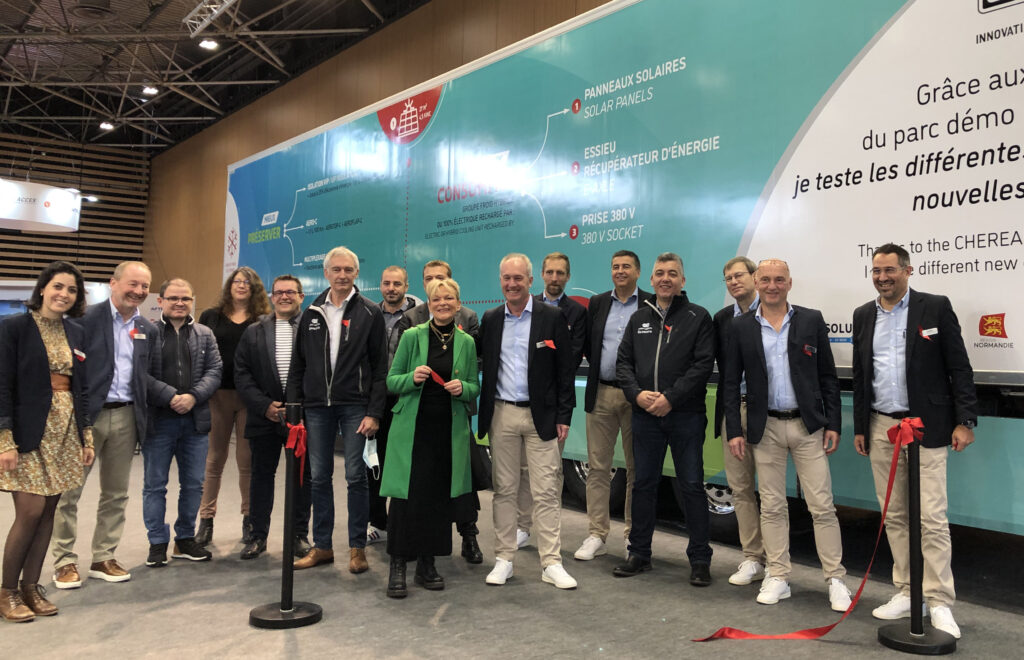 This new prototype has solar panels on the roof (equipment derived from those used by Energy Observer, of which Delanchy and Chereau are both partners) designed to supply energy to the refrigeration unit via battery packs.
The second innovation is the axles, which have an energy recovery system that also supplies the battery pack.

The trailer also benefits from a lighter chassis, aerodynamic elements and high insulation « VIP ».
It also has a complete telemetry system that allows the Chereau teams to monitor the behaviour of the modules and energy production in real time.

The DELANCHY Group is therefore once again partnering with CHEREAU to move forward without delay on the development of new solutions designed to advance the energy transition in transport.