New all-electric truck in operation
This second zero-emissions electric straight truck is now in service.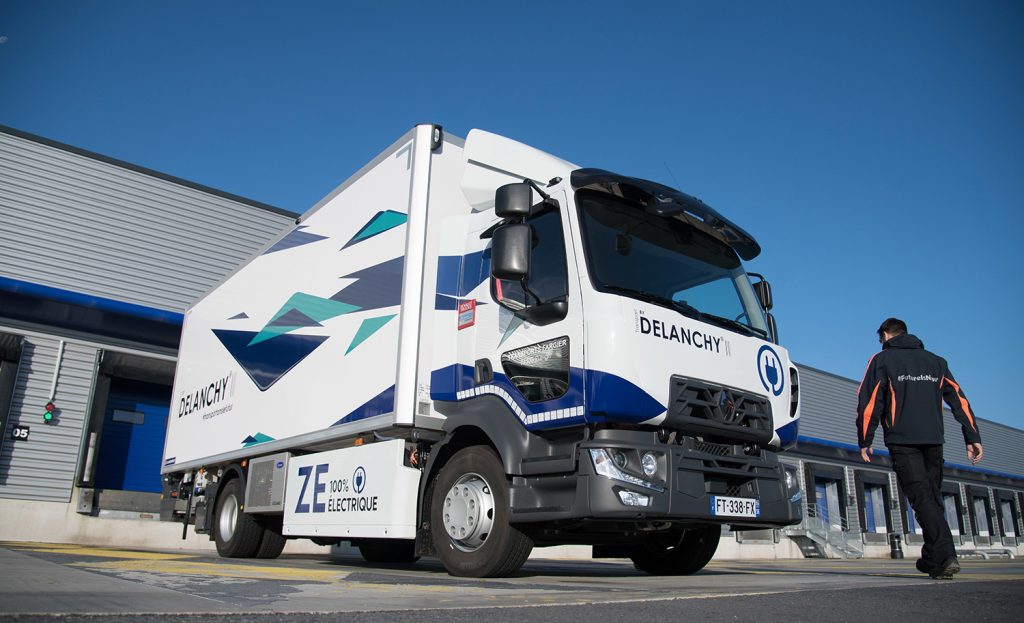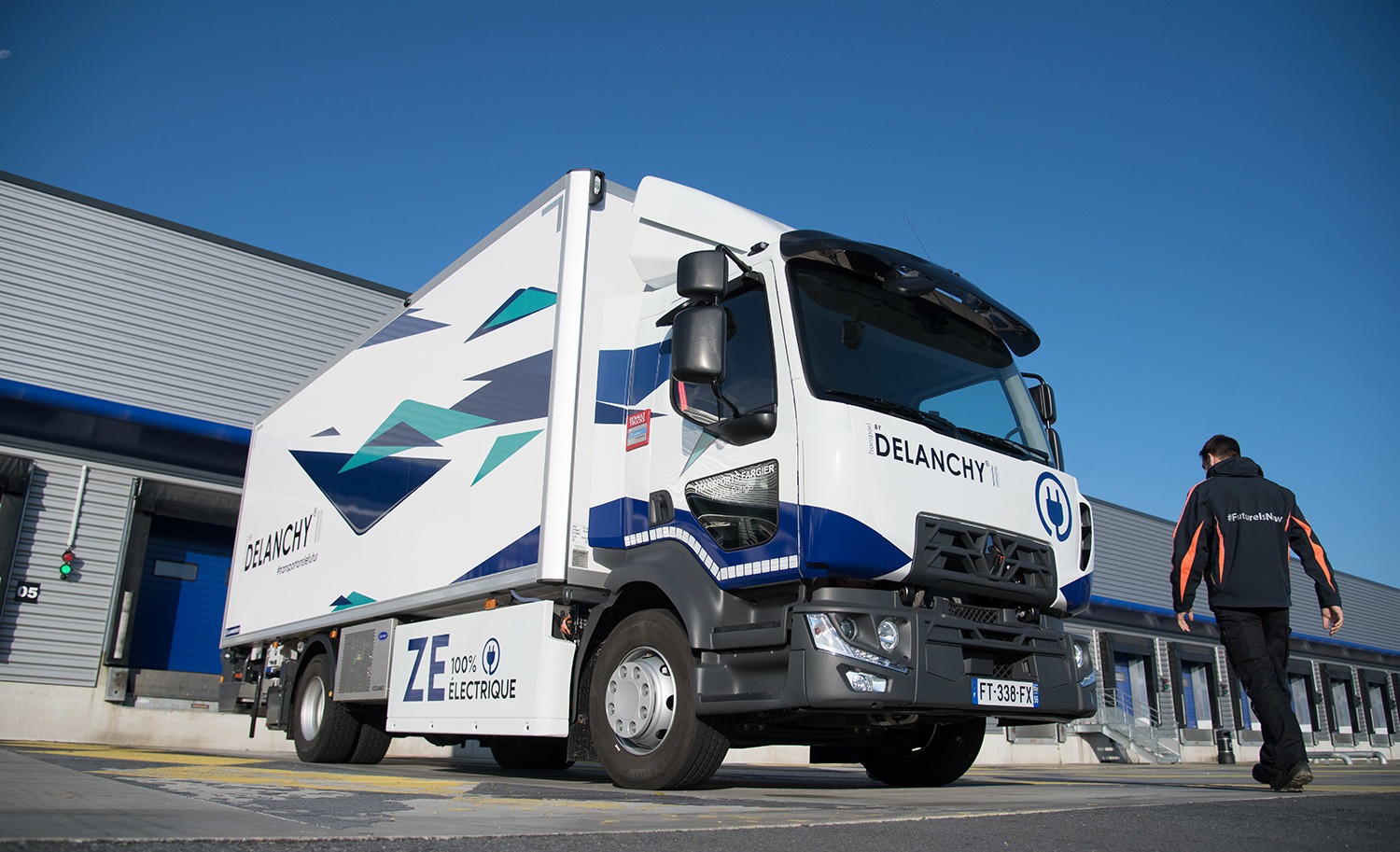 Since the end of 2017, we have been operating a 13-ton all-electric straight truck by Renault Trucks in Lyon city centre and to Les Halles de Lyon Paul Bocuse.
Three years ago, we began testing this electric prototype and in 2020 a production model truck has joined the DELANCHY fleet.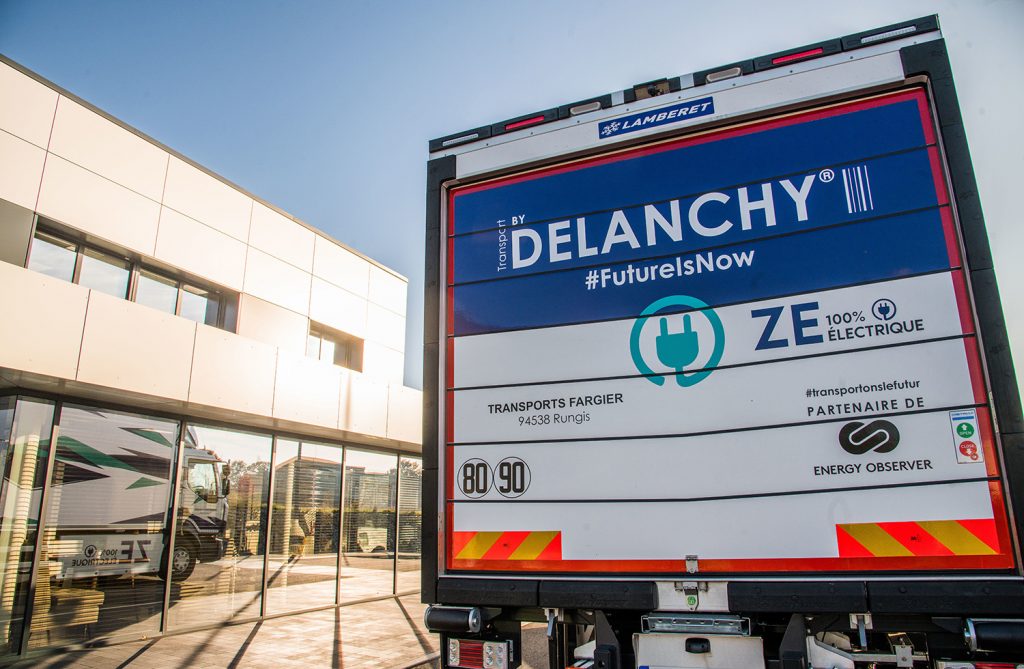 The very first 16-ton Renault Trucks D ZE reported for duty at our Fargier agency, delivering to the centre of Paris from Rungis International Market. Both the engine and cooling unit are powered by the battery pack, which can make urban deliveries with an autonomy of around one hundred kilometres.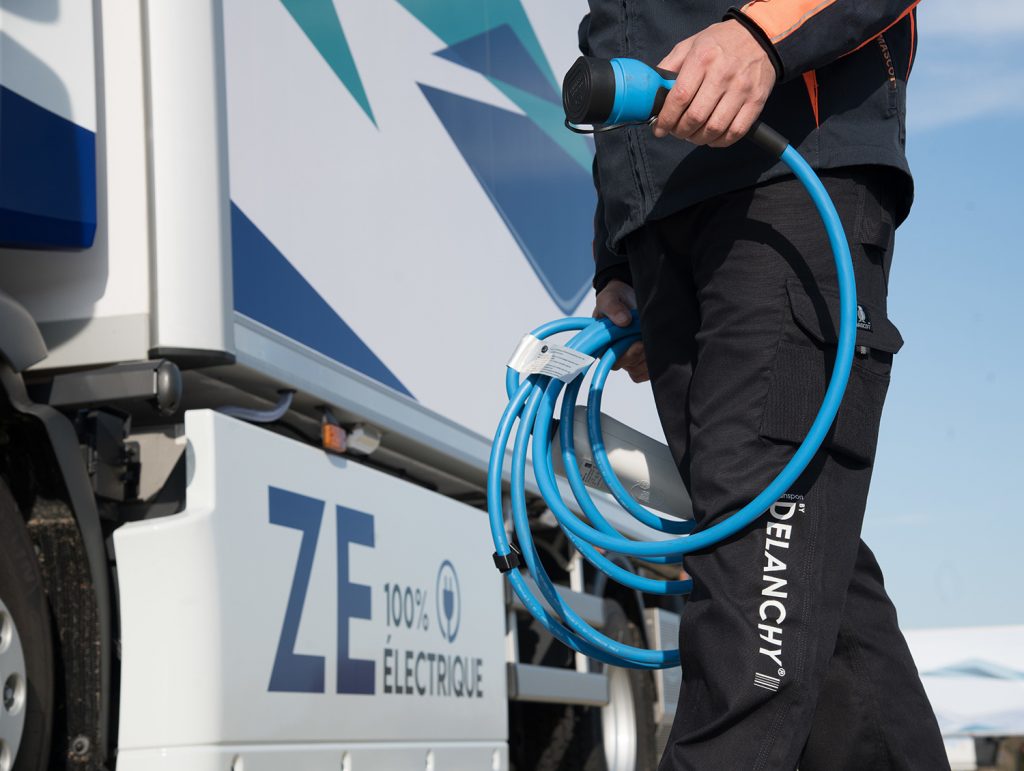 Zero emissions, but also zero noise, a real benefit in terms of not disturbing residents during early morning shifts.
What is more, LAMBERET and CARRIER TRANSICOLD, respectively, have worked on the chassis and cooling unit of this all-new model in the RENAULT TRUCKS range.
Latest standard diesel, biogas, electric and hydrogen refrigerated semi-trailer: we are continuing to build our best transport energy mix!