DELANCHY, the first MICHELIN client to integrate the QuickScan system
Security, performance and waste reduction, we are keeping an eye on our tyres.
The vehicle monitoring and maintenance policy within the DELANCHY Group aims to combine performance and forward planning. It therefore falls within our CSR commitments.
Performance is about conserving the technical qualities of our vehicles, as well as their fuel consumption and emission levels. Maintenance of the engine and related systems is important, but so are the tyres!
Forward planning is about preventing breakdowns that could lead to trucks being taken off the road and prolonging the life of the vehicle components, while forecasting replacement part budgets. Tyre monitoring is also an essential part of this.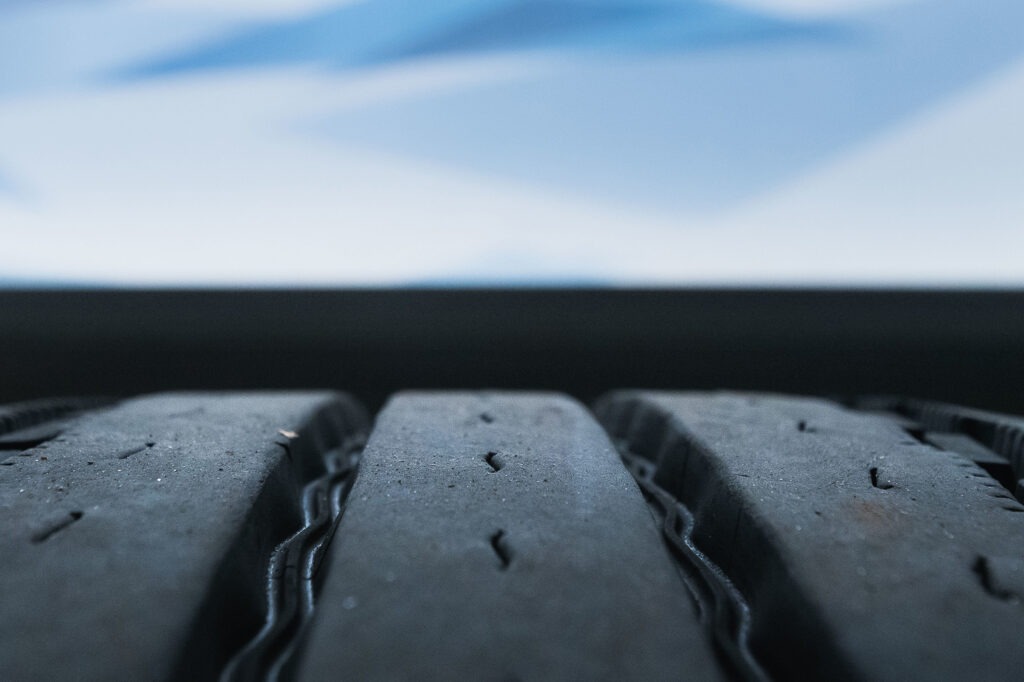 That is why our technical teams, together with their external partners, have their eyes firmly fixed on tyre condition on a daily basis, in terms of the level and evenness of wear, defects and pressure, etc.
Aside from preventing flat tyres and downtime, this also of course increases road safety.
For us, it is also about finding a tyre in time to retread or regroove it, and therefore extending its service life. Since these operations can only be performed on tyres that are still in good condition (even wear, no deformations to the body, etc.), rigorous monitoring makes perfect sense.

To help us in this task, we have just installed the MICHELIN QuickScan.
A system of floor-mounted scanners measures the thickness of the rubber on each tyre when a truck enters our Frigo Transport 53 agency in Mayenne.

Automated readings, fleet inspections, different alert levels and forward intervention planning save time and improve performance.
Lastly, this approach extends the service life of tyres and also reduces waste!